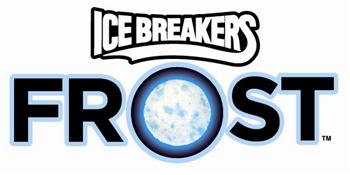 What comes to mind when you hear the word "Hershey"? Chocolate, right? But Hershey's also has other products that live up to its name. The new
Ice Breakers Frost
sugar-free mints is an example of one! They are available in two flavors: Wintercool
and Peppermint. These two new mints join the line of Ice Breaker mints (first introduced in 1999) which already come in Coolmint, Wintergreen, Spearmint and Cinnamon flavors. I am fortunate enough to try the Wintercool mint and write an honest review of what I think about them.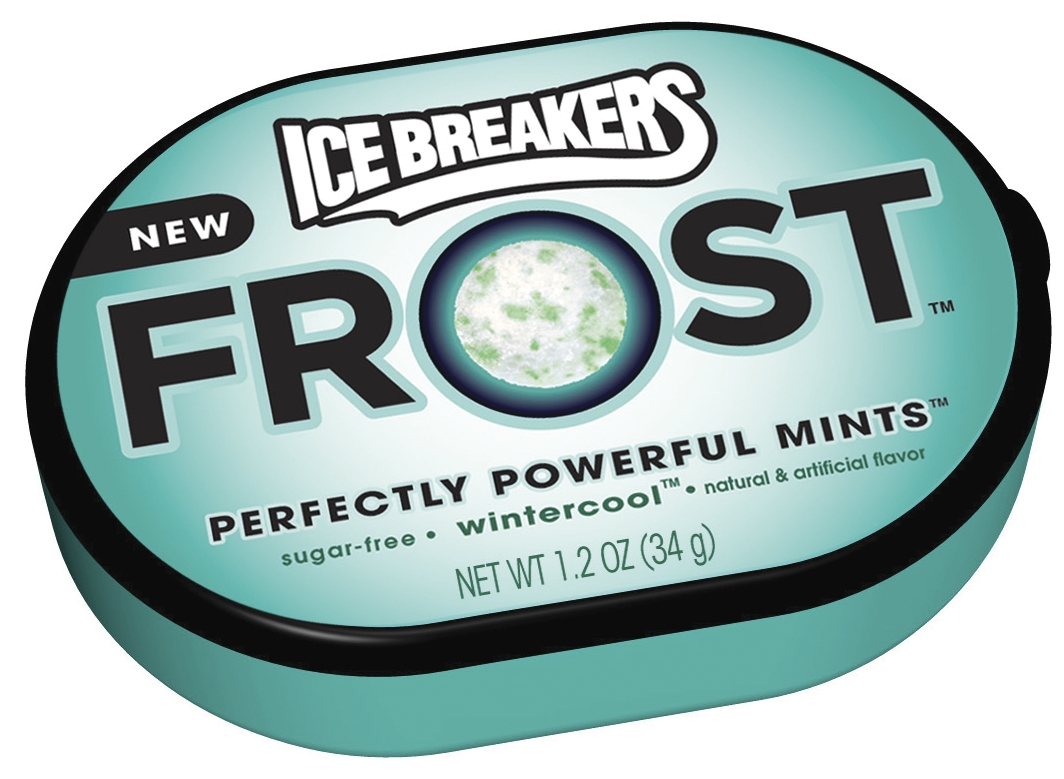 First, the packaging. It comes in a easy pocket- or purse-sized container that stays shut when tossed around. The latch is at times hard to open, but I would rather it be hard to open then have little mints all over my purse. Each 1.2 oz container contains around 30 mints. Overall it's a great design.
Second, the mint itself. They are about the size of an M&M. The Wintercool mints, which is a flavor developed by Hershey's, has a minty flavor with a hint of that holiday scent you get while outside in the snow surrounded by pine trees. The mints are sugar-free which is a plus for diabetics and people watching what they eat. One mint contains fewer then 5 calories, no fat or sugar, and no sodium!
Hershey's states, "Ice Breakers Frost mints are designed for those who are looking for a strong mint, but don't want to sacrifice taste." "The mints feature the same great flavor of our core Ice Breakers mints, which is then frosted with a combination of xylitol, cooling and flavor crystals for a uniquely powerful taste and texture," said Anna Lingeris, spokeswoman for Ice Breakers Frost mints and The Hershey Company. "The result is a satisfying and powerfully cool taste experience." When they say strong they mean it. I bit into one and it was intense to the point it kind of hurt. My mouth and throat felt like an ice cube had frozen them and breathing in was very cold. I drank some hot liquid and fixed myself right up. So I DO NOT suggest biting these like you do to tic tacs and such.
Overall, I enjoy these mints. They are the right size and flavor for when you need to cleanse your mouth after that onion ring you ate! You can get these at participating mass, grocery, drug and specialty retailers.